About Us
My name is Alastair Cunningham and I formed Scottish Clans and Castles in 2000. Our company is based in the heart of the Scottish Borders.
Our principal activity is designing and arranging bespoke tours of Scotland based around people's interests and our expert knowledge of Scottish culture. We also offer personal driver-guided tours throughout Scotland and specialise in taking people to see their traditional clan lands and castles.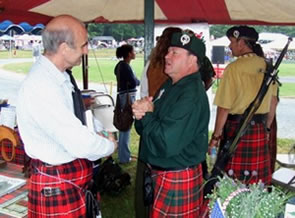 The Gathering in Edinburgh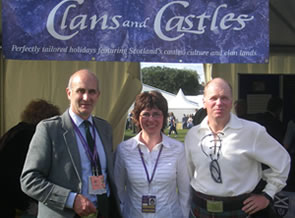 Grandfather Mountain Games
Our approach
Our aim is to make every visit to Scotland that we help with feel special. We use our knwoledge to ensure that our clients have a memorable experience in this lovely country beyond that enjoyed by other tourists. We are acutely aware that our reputation for quality, in which much time and effort has been invested, is our best ambassador. Most of our customers we never see, but - as you may detect from the client comments - they often feel like good friends!
We have adapted the way we work in the light of the Covid pandemic and are registered under the official 'Good to Go' scheme to ensure a safe and responsible Scottish holiday.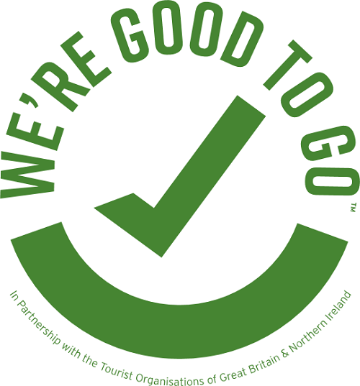 The Team
The other members of the team from whom you may hear are Diana Gray, who has recently taken over as Director of the company and ensures that your holidays all run smoothly, and Tom Miers, who uses his expertise in the history, culture and geography of Scotland to help design your holiday. Wearing another hat, Tom acts as Finlaggan Pursuivant, official herald to the chiefs of Clan Donald.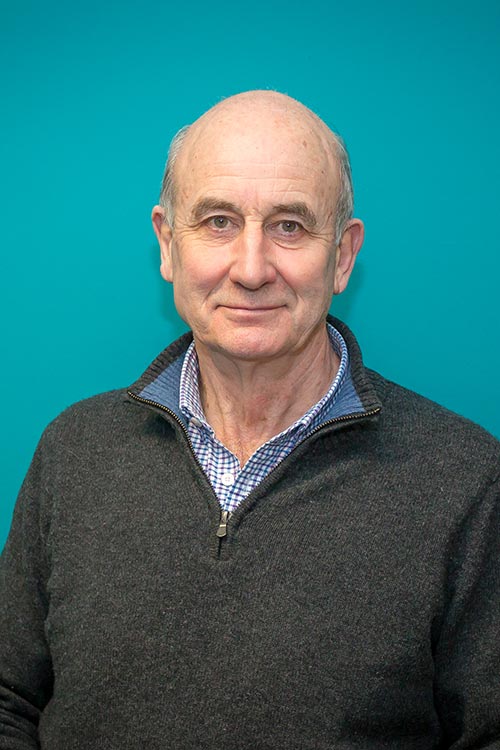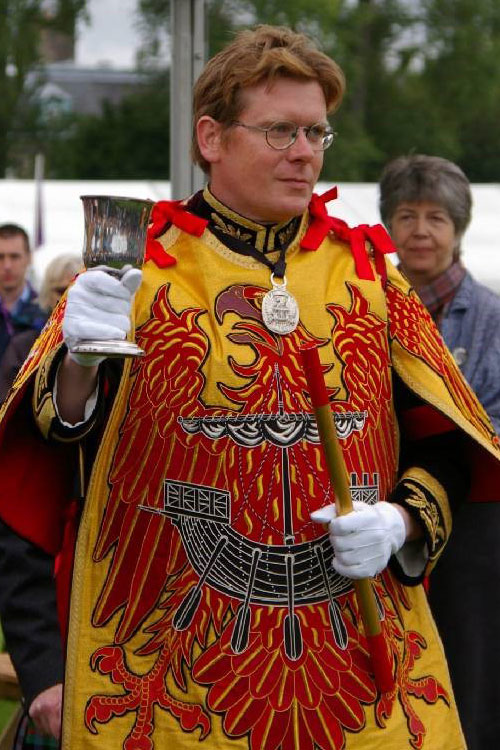 Research
We do most of the research for tours ourselves and that includes everything from clan history to hotels, ferry journeys, museums, great places to eat out or go for a walk, and fun places to visit with children.
Expert driver/guides
We also work with a number of highly experienced driver / guides for those who wish to use this service or travel on fixed-date tours. They bring a wealth of knowledge about Scotland and its culture as well as a practical hands-on appraoch to ensure that tours go smoothly:
Pauline Corrigan. Dedicated to driver guiding, Pauline's passion is sharing with visitors the love of her life, Scotland! As a guide she has explored Scotland extensively, including many islands to the west and north. Be transported in comfort and confidence to discover boundless variety in scenery, culture, delicious local food and friendly hospitality at a mindful pace with Pauline. She is highly qualified and respected and spends part of her time training future guides to pass on her knowledge.
Alastair Cunningham. The founder and inspiration of Clans and Castles, Alastair has now taken a back seat from day to day management of the company. But that hasn't stopped him using his vast experience and knowledge in helping clients to discover the best that Scotland has to offer.
Miles Forde. Born and raised in Edinburgh, Miles has spent his life exploring Scotland and relishes the opportunity to share with clients the best that this beautiful and deeply historic land has to offer. Fully qualified as a guide, and with a background in education and conservation, his aim is offer a unique and engaging journey not just to the iconic sites of Scotland but also the quieter places that many visitors do not get to see.
Lord (Andrew) Gray. A Driver-guide with 15 years experience of touring, Andrew has a deep knowledge of Scottish history (including his own family history, whose Scottish Peerage dates back to 1445). He has a wide ranging interest in the culture, people and history of Scotland. He has designed and put together our Clan Campbell Tour.
Lord (Jamie) Sempill. Lord Sempill is a member of the Standing Council of Scottish Chiefs. He has devoted much of the last twenty years developing a stronger relationship between the international clan community and their ancestral home. A love and knowledge of Scotland's history allows him to provide an informative and unbiased view of the nation's turbulent past.
Heather McWalter. Heather has been guiding in Scotland for seven years and loves it. She likes to say with passion that it is not just a job but a lifestyle. She especially loves our vast history and how it is reflected in what we see in Scotland today. Her specialist interests are sacred sites, belief systems and our national drink, Whisky.
Tom Miers. Tom's lifelong interest is in the history and culture of Scotland. He loves getting off the beaten track – exploring hidden glens and remote beaches, ruined castles and deserted villages. Plus of course the fun things in life – good food and drink, music and company. Tom doubles up as Finlaggan Pursuivant, herald to the Macdonald Clan Chiefs. He is a director of Clans and Castles.
Highland Tourism Innovation
Alastair Cunningham answered questions about his company at the Highland Tourism Innovation Day ...
Additional Information
If you would like to know anything else about the company, just email us at info@clansandcastles.com.
We look forward to welcoming you to Scotland!