Mary Queen Of Scots Tour
This suggested itinerary is a self-guided holiday for two people staying seven nights and it can be lengthened, shortened or varied as required. The indicative cost including accommodation, car and taxes is GBP £1,755 per person.
There is plenty to interest everyone in Edinburgh - history, architecture, ghosts, galleries, old pubs and nice restaurants. Of course it is also the place to which Mary Queen of Scots returned from France arriving in Leith on 19 August 1561. You will be in a good B&B close to the centre.
Mary lived at the Palace of Holyroodhouse, where you can see her private apartments. There used to be a stain on the wooden floor, reputed to be David Rizzio's blood, still red after 400 years, but the tour nowadays is more tasteful and delivered via an excellent audio guide.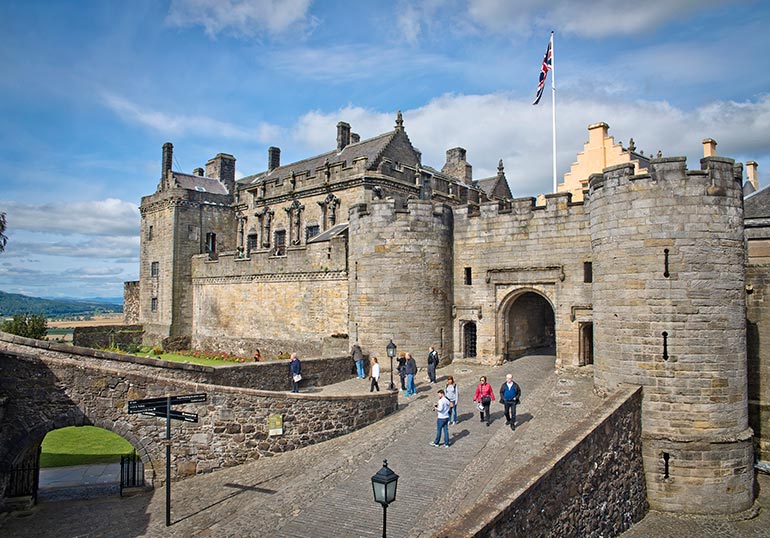 At the other end of the Royal Mile is Edinburgh Castle (allow two hours) where she gave birth to her son, later James VI of Scotland.
Between the two is the Museum of Scotland which holds a wonderful selection of artefacts from her reign and a few of her personal possessions. The exhibits help to visualise aspects of life in sixteenth century Scotland.
Also on the Royal Mile are two places closely associated with her adversary, Presbyterian minister John Knox - St Giles Cathedral where he preached and John Knox's house where he reputed to have lived.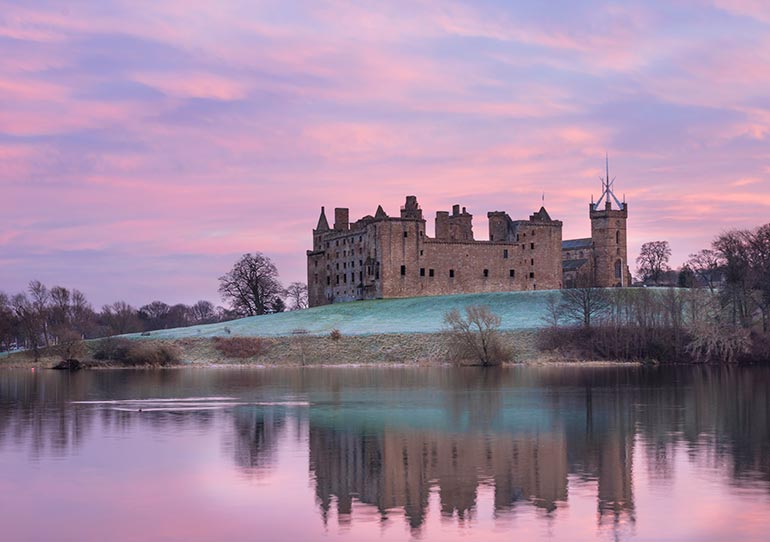 Especially if you decide to see Leith, where Mary landed, and a little of Edinburgh's (18th century) 'New Town', Doing justice to Edinburgh will take you two full days.
So after three nights in Edinburgh you pick up a rental car and see Craigmillar Castle, where she often stayed with her friends the Prestons, and where she is accused of having set up the murder of her husband, Lord Darnley.
You may then like to see wonderful 15th century Rosslyn Chapel, (it was John St Clair, grandson of the chapel's founder who married Mary and Darnley in 1565). From there, go by Peebles to Traquair where you will spend the night. Traquair, a devotedly Stuart and Roman Catholic house, is full of Mary's artefacts and stories of her hunting in that area.
On your fourth full day you go down to Mary Queen of Scots House in Jedburgh and follow her trail to Hermitage Castle where she visited the injured Earl of Bothwell, falling dangerously ill as a result. That night you head back to the Edinburgh area, staying at Carberry Tower, from where you can walk out to the scene of the stand-off between Mary and the Protestant Lords.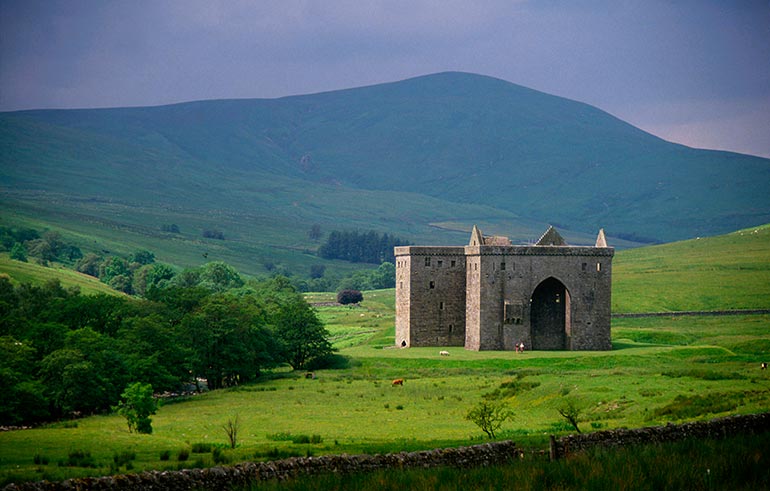 Next day you head over the Firth of Forth and take a boat out to Loch Leven Castle where she was forced to abdicate and from where she eventually escaped. From there to Falkland Palace where you can see the tennis court where she played. That night you are in Stirling.
Your last full day starts with Stirling Castle where she was crowned and where her son James was christened. Next stop is Inchmahome Priory, where she stayed for three weeks in 1547 following the disastrous Battle of Pinkie. The last place on the agenda is where it all started: she was born at Linlithgow Palace on 8 December 1842 and christened at adjacent St Michael's Church. Night in Edinburgh.
Cancellation
We strongly recommend that you take out trip insurance in case of unforeseen circumstances.Special arrangements for Covid related cancellations on request. Clans and Castles is registered under the official 'Good to Go' scheme. For more details on our terms and conditions please click here.
Price
Price varies according to dates of travel. If you would like to know, more about the trip then send an email to me, Diana Gray