Touring Scotland with a Driver/Guide ...
Many people don't like the idea of driving in Scotland: keeping to the left, dealing with roundabouts, sheep on the road and other problems, real or imagined. And even if you opt for the green solution of using public transport, there are always some places that you just can't get to (castles are rarely on bus routes!).
The answer is a driver/guide who will pick you up and whisk you off the beaten track for a day, a week, or more. As well as getting you there, your personal tour guide will answer your questions, explain what you are seeing as you go, plan the day, divert a little for particular sights, lunch stops or photo opportunities, and help you understand the castle, monument or attraction once you get there.
We offer tours in English, French and German. Most of our clients are small groups of up to seven, but we can also cater for larger groups in a small coach. For all our tours you will be looked after by a trained guide who knows the country well.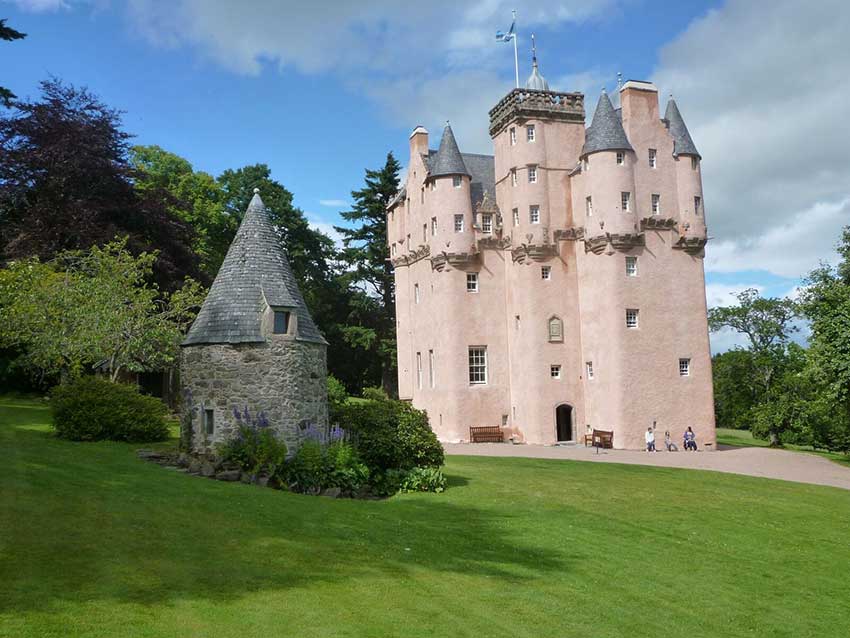 We can take you anywhere in Scotland, but if we have a speciality it is showing you castles, particularly clan castles which normally seem to be either in remote glens or surrounded by intimidatingly well groomed gardens! We will make arrangements, where we can, to show you any castle that is of interest to you, run through the history and explain how life was then, imagining a little. Sometimes we are even invited inside for a cup of coffee.
Monuments and graveyards are often more difficult to track down; but if we don't know them already, then we'll find them and we'll take you there.
Please contact us to establish rates and availability.
The Top One Day Tour!
Our most popular one day tour is from Inverness to Skye and back. We start with a little history of Inverness, then we are driving beside Loch Ness, stopping for photos and musing about monsters.
At Invermoriston we head off on the 'Road to the Isles' and up Glenmoriston where Bonnie Prince Charlie hid for three weeks. We are in real wild Highland country now and we stop to see the site of the Battle of Glenshiel and an 18th century military bridge.
The 'Five Sisters of Kintail' are up on our right as we drop down to beside Loch Duich then immediately climb again over the Mam Rattagan pass with panoramic views over the loch and beyond. Glenelg is home to the best preserved Pictish 'brochs' in mainland Scotland - extraordinary round towers, built with no mortar 2000 years ago. Lunch at the Glenelg Inn is good and local and plentiful.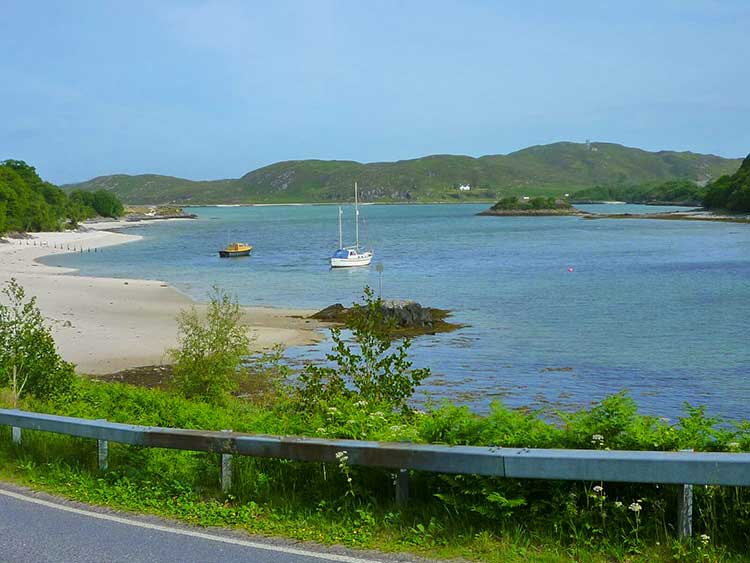 In the afternoon we take a small six car ferry to Skye, see the distant Cuillins and the Island of Raasay then over the new bridge back to the mainland for a tour of Eilean Donan Castle - probably the most photographed castle in Scotland!
Returning to Inverness we have great views of Loch Carron and a short stop at Ach na Sheen (Gaelic for the Place of Storms). We are now following the West Highland Railway with all the scenery that made it famous. Then we glimpse the Cromarty Firth, cross the 'Black Isle' and we are home.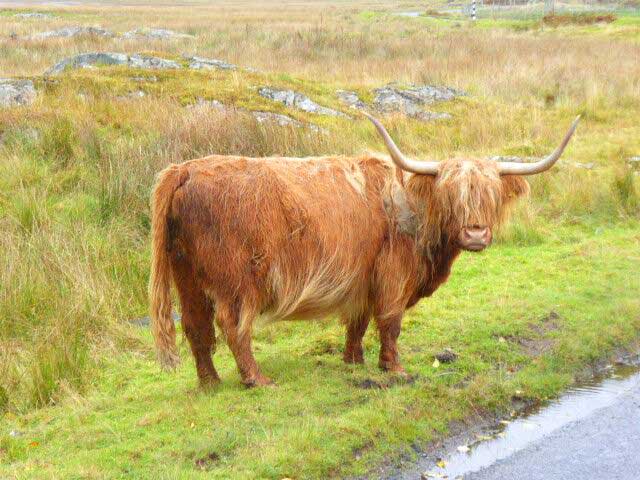 The day has been gentle and unhurried yet packed with interest, stories, legends and great photographs!
Please contact us to establish rates and availability.